The results of the "2021 Amusement Industry – Golden Crown Award" organized by the "Amusement Industry" are freshly released. After a series of strict selection process, such as industry expert review, public voting and reconsideration, finally, Guangdong DaLang Water Park Equipment Co. Ltd. stood out and won the Golden Crown Award again.

The "Amusement Industry – Golden Crown Award" is organized by the most authoritative and professional magazine of the amusement industry, which is one of the highest awards in the amusement industry recognized in China. This year's "Amusement Industry – Golden Crown Award" set up a total of four categories of awards, a total of more than 300 high-quality enterprises in the cultural tourism industry to participate in the evaluation.
Among them, the awards won by DaLang are as follows:
Outstanding water slide equipment supplier – Dragon Dream Water World – Poseidon Palace
Outstanding water play equipment supplier–Haihua Island Children's World Water Kingdom – Snowball War Zone
Award-winning project appreciation
Outstanding Water Slide Equipment Supplier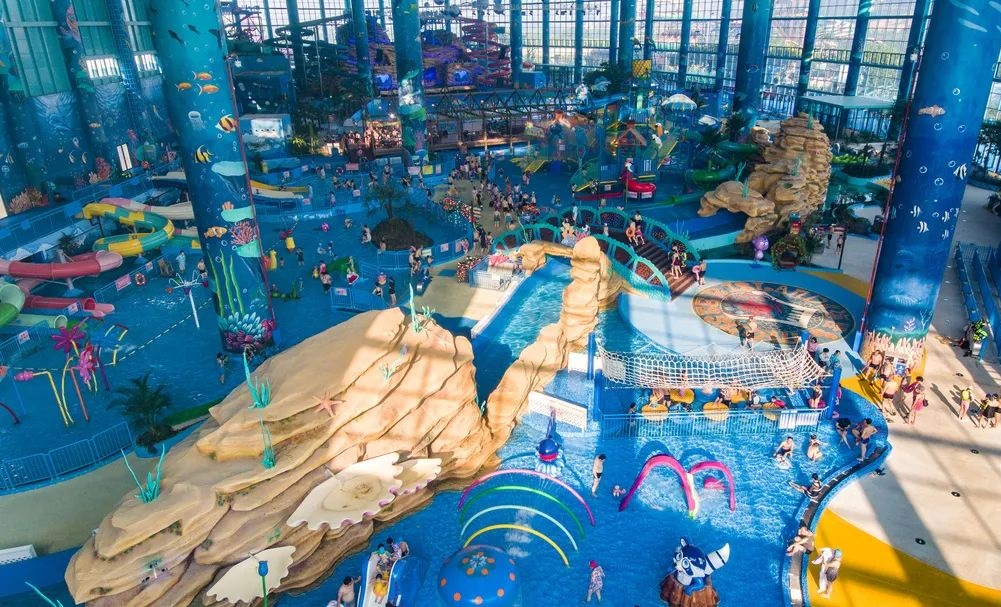 Dragon Dream indoor pavilion "Poseidon Palace" will be put into operation at the end of July 2021, covering an area of 18,000 square meters, with large equipment such as magic tunnel combination, 22 meters closed trumpet, snake slide combination, black hole racing combination, family + high-speed combination, Amazon theme water wall, wave pool, water bar pool, spa pool, etc., with a cool 26° year-round experience. The experience, Dragon Dream Water World thus officially crossed into four-season operation.
Indoor area "Poseidon Palace" to the deep sea secret theme is the main, the biggest feature is a number of beautiful colors, indoor and outdoor shuttle slide group, around the eastern and northern part of the venue, visitors can start from the indoor pavilion, through the hovering fully enclosed slide out to the outdoor, and finally back around the indoor. The appearance is visually striking, with colorful large water slides plus a full glass curtain wall with a sense of technology and a dream ocean theme, pushing Dragon Dream's all-weather water play to its peak.
Outstanding Water Slide Equipment Supplier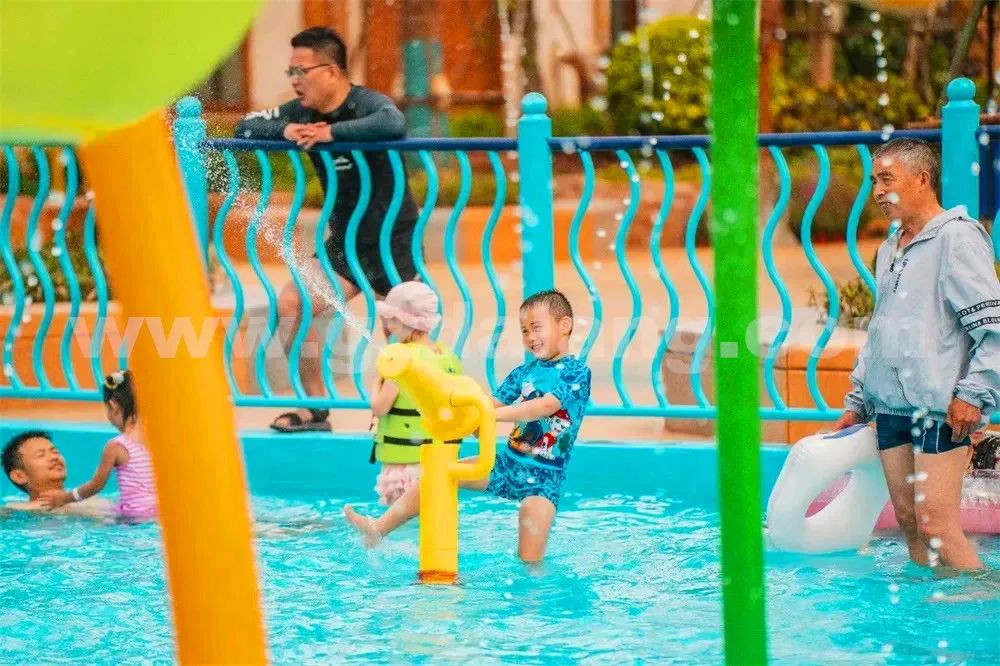 The theme of the water kingdom of Haifa Island Children's World is snowy mountains, in which the snowball battle area is a children's play pool, with 16 groups of water play miniatures such as water dancing leaves, fast rotating water splashes, dragonfly playing water, small walrus, stacked waterfall and water guns, etc., which will debut beautifully on June 1, 2021, creating a major boutique of the children's area in the water kingdom.
Guangdong DaLang Water Park Equipment Co. Ltd. once again thanked the organizers and the expert jury for the recognition and honor, we will adhere to the "treat people with sincerity, and execute things with faith" spirit of enterprise, expand the global vision, and continue to product innovation, research and development and management upgrades, and international and domestic counterparts work together to promote the development of the global water amusement industry.